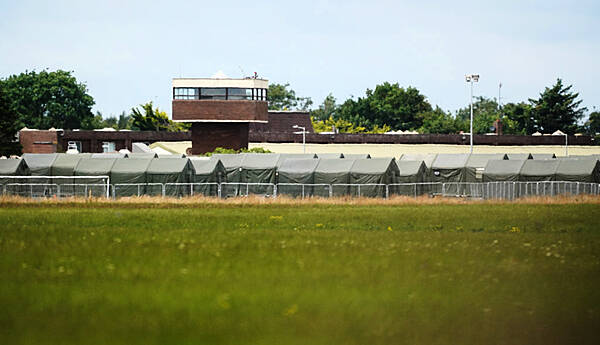 Kenneth Fox
The Government is spending more than €42 million each month on the rental, management and maintenance of accommodation centres for asylum seekers, new figures reveal.
All told some €42,191,896 is being paid to private providers across the country for the use of 180 centres of varying natures on a calendar month basis by the Department of Integration, the figures show.
As the Irish Examiner reports, Dublin sees the highest outlay of €16 million each month for the use of 48 international protection accommodation services (Ipas) centres, the Department said.
Donegal, meanwhile, plays host to 16 centres — roughly half of them in Letterkenny — the second-highest figure by county in the country as a whole, at a cost of €2.5 million per month, despite having only the 13th largest population in the State.
Cork and Wicklow are the only other counties with more than nine centres, playing host to 10 apiece at a cost of €2.2 million and €2.5 million per month respectively.
The highest average outlay each month is in Meath where the six centres cost €338,000 per month. They include the emergency reception and orientation centre in the former holiday camp at Mosney.
The lowest payments by county are in Longford and Leitrim, with monthly bills of €89,299 and €167,000 respectively.
Included in the numbers are breakdowns by occupancy of 57 hotel contracts currently held by the Department in order to provide Ipas accommodation, hosting 1,906 people — 1,306 of whom are children.
Those contracts indicate a certain disparity in price per asylum seeker per month – with monthly charges per person ranging from €2,031 at the Crowne Plaza in Blanchardstown, Dublin, to €2,750 at the at the Ballymun Travelodge, to €3,454 at Galway's Continental Hotel and €3,526 at the Crowne Plaza in Dundalk.