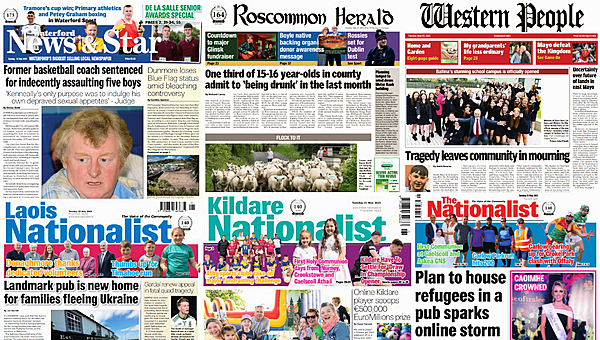 The sentencing of a former basket ball coach for indecent assault, the death of a teenager following an incident with a tractor in Co Mayo, and the housing of asylum seekers are some of the stories covered on the front pages of this week's regional papers.
The Waterford News & Star leads with the sentencing of former basketball coach Bill Kenneally, who received a four-and-a-half year sentence on Monday having pleaded guilty to indecently assaulting five boys at locations in Waterford on unknown dates between December 1979 and March 1990.
The paper also covers the latest An Táisce beach awards, with Dunmore Strand and Counsellor's Strand both losing their blue-flag status.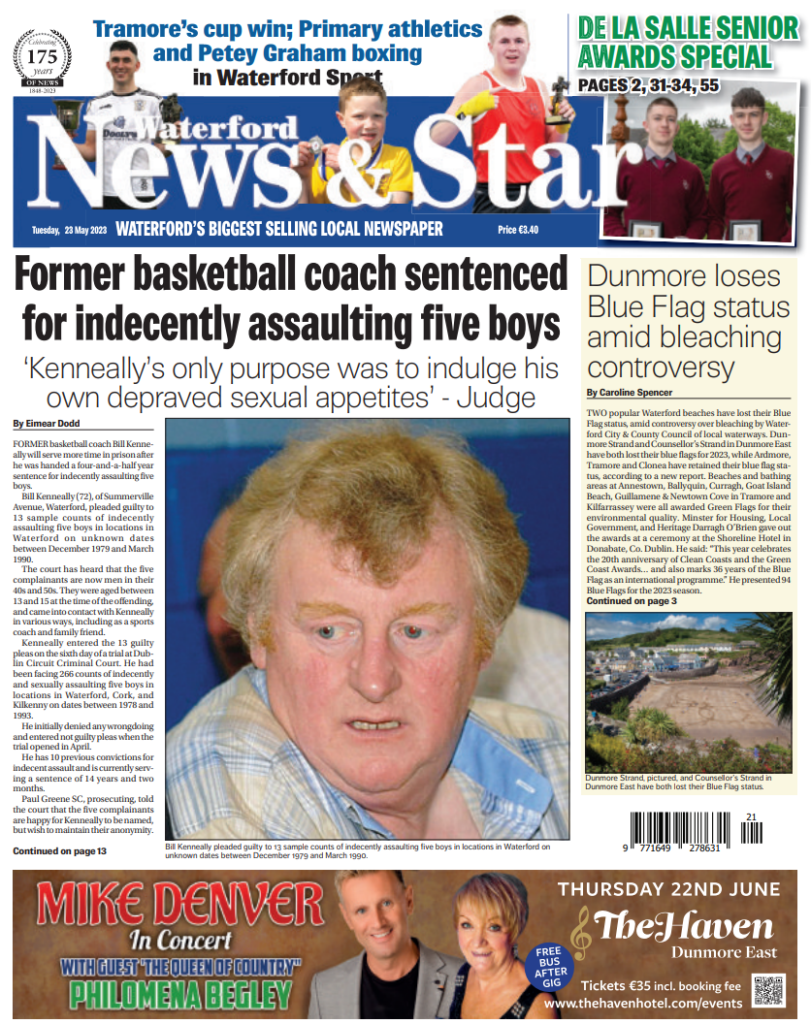 The Western People carries an image of 13-year-old Kyle Pilbrow, who died over the weekend after the tractor he was driving overturned at Scarduane, near Claremorris.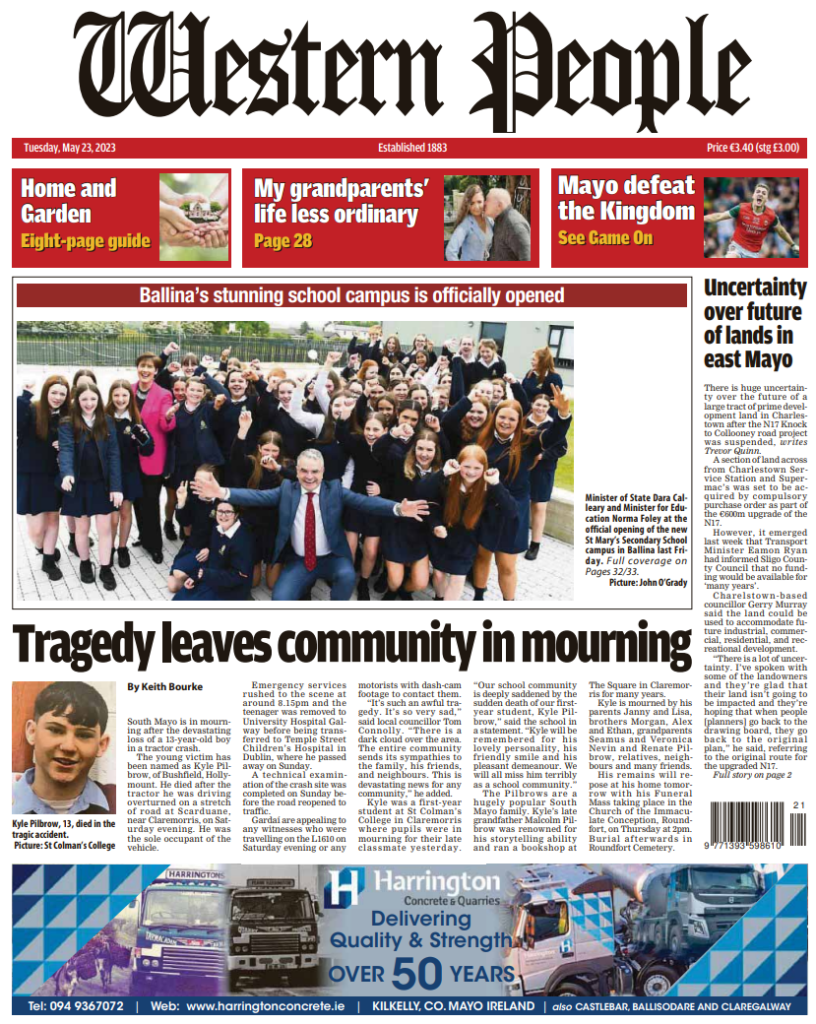 Meanwhile, the Roscommon Herald's headline reads: 'One third of 15-16 year-olds in country admit to 'being drunk' in the last month', quoting figures from a recent Planet Youth report.
Both the Laois Nationalist and The Nationalist cover stories on the accommodation of refuees and international protection applicants.
In Ballylinan, the Laois Nationalist reports 60 refugees from Ukraine are being housed at Pedigree Corner, with a further 30 "expected to move in shortly". Meanwhile, The Nationalist reports plans to house asylum seekers at a former pub in Tullow has sparked an "online storm".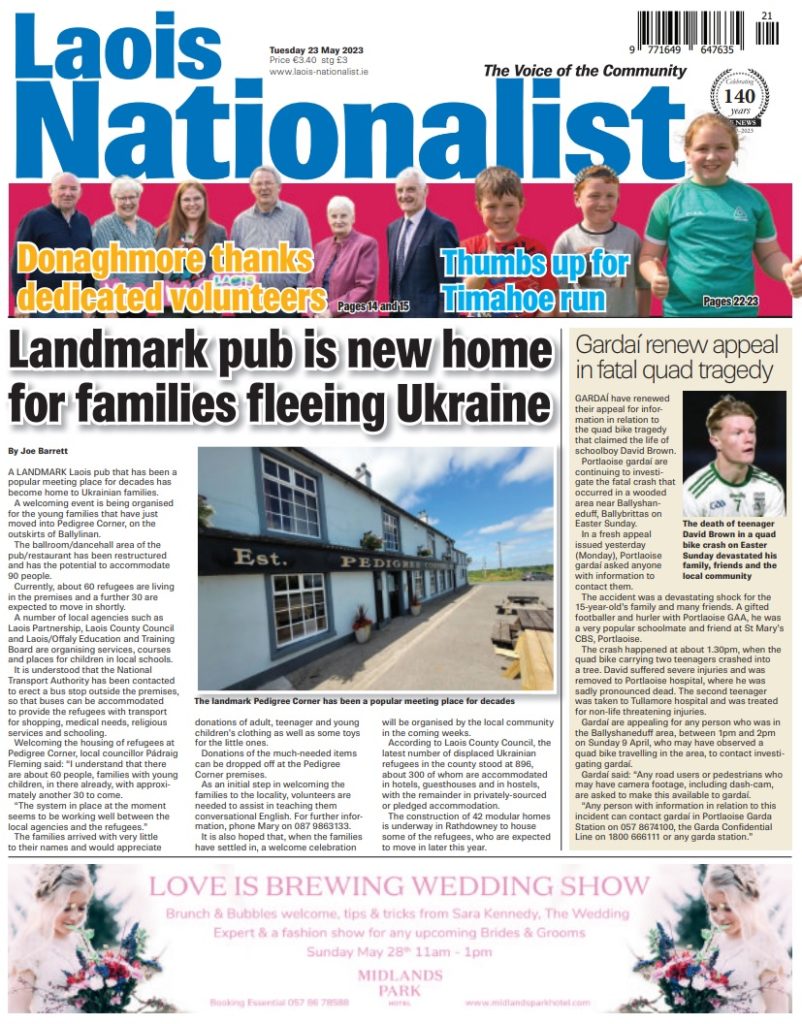 Finally, the Kildare Nationalist's lead image comes from the Lá Sláinte Bhríde festival held at the Curragh Racecourseover the weekdn, alongside an article on a Kildare EuroMillions player scooping a €500,000 prize.