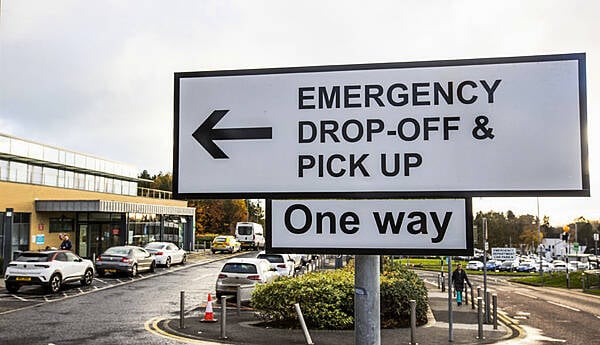 By Jonathan McCambridge, PA
The health service in Northern Ireland has "fallen off the cliff edge", MPs in London have been told.
Representatives from the sector also told the Northern Ireland Affairs Committee that children who require surgery are waiting so long that they end up being being moved onto adult waiting lists.
The committee is examining funding cuts expected as a result of Northern Ireland's budget shortfall.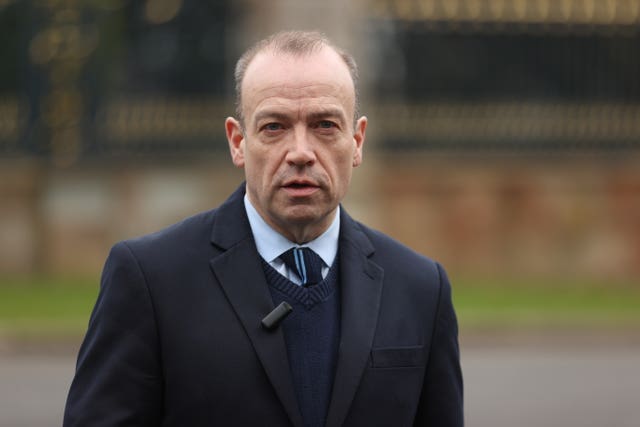 Northern Ireland Secretary Chris Heaton-Harris set the region's budget last month, a move required due to the lack of powersharing executive at Stormont.
The funding settlement was broadly in line with last year's budget. However, with inflation soaring in the last 12 months and Stormont facing a range of additional pressures, including a series of public sector pay demands, Northern Ireland is facing significant real-term cuts to public services.
The British government is facing calls to divert extra money to Stormont as part of any political deal that secures a return to devolved government.
Northern Ireland has the highest hospital waiting lists in the UK and health workers have been told they will not get a pay increase this year unless further funding is secured.
Dolores McCormick from the Royal College of Nursing told the committee that the health service in the region was "beyond crisis".
She said: "I would absolutely say we have fallen off the cliff edge.
"From the front door of our hospitals to the back, right to our community and primary care, we are facing incredible pressures.
"I would say the moral distress nurses are facing day and daily as they strive to deliver care which they feel on many occasions sadly is not the level of care they want to be delivering, being unable to meet the needs of patients, that to me is where we are at.
"A workforce that is stretched and broken and an inability to do what we came into the profession to do."
Mark Taylor, Northern Ireland director of the Royal College of Surgeons, told MPs about the length of time people on waiting lists were waiting for treatment.
He said: "We have 122,000 patients waiting for surgery in Northern Ireland, we have 378,400 patients waiting to see a consultant for the first time.
"That is over 500,000 people in Northern Ireland currently waiting either to say a clinician or to have treatment. That is one in four of our population.
"We know from the time of (the) Bengoa (Report) that there is a situation where we had to transform our health service, but also realise that we had a massive backlog.
"The difficulty with this current budget and particularly reducing money that was addressing reducing waiting lists initiatives is that all that will do is add to the burden."
Mr Taylor added: "Our orthopaedic surgeons are seeing people they know they will never be able to give them the treatment they are designed to give them.
"An 80-year-old person waiting five to seven years for a hip, they will not get that hip replacement.
"A paediatric child on a waiting list waits so long that they are transferred to the adult waiting list.
"Surgeons making decisions every day of – is it the person who needs the life-saving aneurysm operation or is it the person who needs their leg taken off?
"The moral distress is every single day in Northern Ireland health and social care."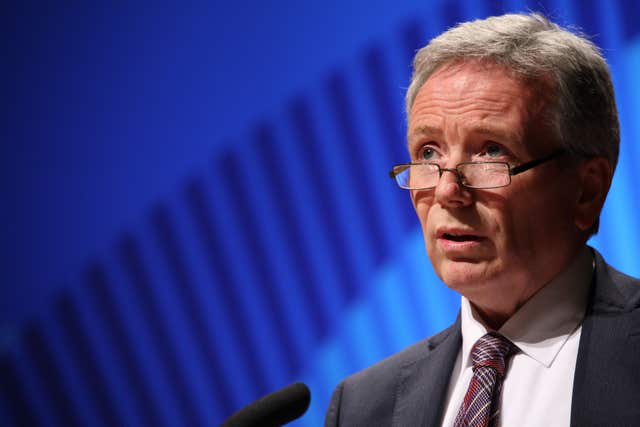 Tom Black, NI Council Chair of the BMA, compared the situation in Northern Ireland with England.
He said: "In England they are working very hard on 18-month waiting lists – we are working very hard on our eight-year waiting lists."
He told the committee there are currently 30 GP practices in Northern Ireland "in crisis".